Managed Business IT Services
Coeur d'Alene & Spokane Areas
Tired of IT providers that bill you like lawyers for every two minute phone call, email, or text?
Intechtel offers managed IT service plans to handle every aspect of business technology tech support with simple, predictable costs. Our managed IT services include, networking, cybersecurity, business continuity, cloud services, managed firewall, employee training, cloud storage solutions, email support, printer support, and more. All with one predictable and constant monthly cost.
To ensure that your business' data is secure, you should consider a Managed IT provider for your business. The services of an MSP helps to secure your data by safeguarding it from cyberattacks and threats, while also handling the day-to-day tech support, maintenance, and monitoring of your computers and networks.
Want to know what a Managed IT Service Provider does? Follow this link to see the benefits of using an MSP for your business.
Request a free business IT consultation with a tech guru. You can expect:
· A free assessment of your current IT infrastructure, challenges and goals. 
· Customized solutions tailored to your business objectives.
· A transparent cost breakdown of our proposed solutions.
· A timeline outlining the implementation process.
· An expert who can answer all your IT questions.
Request Consultation
"Break/Fix" Tech Support
We understand that when a business computer or network isn't working, its more than just an inconvenience. That's why we offer in store, pickup, and on-site computer repair and tech support services to meet your schedule, your needs, and your budget. Get a free tech support quote today.
Get Started
Managed IT Services
Dedicated Support
Emergency Support: Managed IT service customers can expect top priority when technology issues arise. Dedicated support means rapid response in the case of an emergency.
Managed Support: In addition, our expert technicians are ready to handle the day-to-day tech support needs of clients. We know that it is often helpful to have a technician on-site, at your place of business. That's why we ensure that our friendly experts are ready to show up and help whenever needed.
Remote Support: For issues that can be resolved remotely, we also offer quick support via phone and email. Our goal and first priority is to ensure that our managed IT clients' businesses are running as smoothly and efficiently as possible, due to the services we provide.
Cybersecurity
Managed Antivirus Service: Antivirus protection is intended to protect your computer or device from cyber threats and attacks. Intechtel uses an advanced antivirus strategy that utilizes predictive behavior recognition technology coupled with the almost limitless processing power of cloud computing.
Endpoint Detection and Response (EDR): Going beyond the typical signature based antivirus/antimalware is something called EDR which differs from AV in that it integrates real-time behavioral analysis with automated response and remediation tools to provide a deeper layer of security for a computer that goes beyond, but works in concert with, traditional Anti Virus software/services.
Managed DNS Security: Intechtel's managed DNS service, powered by Cisco, protects your network from a variety of malicious content while allowing you a granular level of control over the sites that are accessible from your network
Ongoing Employee Training: Even with the most advanced cyber security services, it is imperative that employees understand risks and defenses.  If employees aren't careful, they may unknowingly permit threats or cyber-attacks.
Managed Network & Switch
Intechtel installs, configures, secures and maintains all networking and switch components, including wireless access points – when needed. Wireless access points and secure network connectivity are particularly important in the hospitality industry and for businesses offering WiFi access to customers.
Intechtel's advanced monitoring ensures that the network is secure and that all vulnerabilities are eliminated.
Managed Firewall with IPS
Firewall with Intrusion Prevention System: Your business depends on safe, secure, high-performance communications with partners, suppliers, customers, and remote employees. Gateways that provide access to your networks can be the critical failure point. Managed Firewall services help ensure that your network remains protected and secure. The Intechtel Managed Firewall solution provides a 24x7x365 state-of-the-art set of security services including Unified Threat Management (UTM) that we maintain to provide a best-in-class line of defense against Internet-based threats. Intechtel will configure, deploy and assume the management of your managed firewall. The configuration and monitoring of the firewall will provide real-time responses and reporting about malicious activity based on threat assessments as well as the ability to control traffic on your local network.
Back Up & Disaster Recovery
It should be said that no company can guarantee 100% protection against cyber-attacks. Intechtel's BCDR services are a set of processes that help a business continue operating after a cyber-attack or major data loss. A main function of this service is ensuring proper back up data is stored and available should a natural or cyber disaster take place. Intechel's BCDR service is recommended to be used with cybersecurity services.
Business Continuity Disaster Recovery for Coeur d'Alene, Spokane Area
Cloud Services
Cloud services allow businesses of any size to leverage enterprise grade computing and storage services for a low monthly rate with minimal upfront cost as compared to designing, deploying, and maintaining an on-premise based server to accomplish the same thing.  Some examples of cloud hosted services include email, storage, web application hosting, web servers, Telephone systems, off-site secure storage, disaster recovery services, and much more.
Cloud services can typically be deployed rapidly and often contain the ability to have secure backups of your data or redundancy across multiple geographic regions. The cost to deploy  into the cloud varies based on a number of factors.
Trouble Ticket Tracking
Intechtel managed IT services agreements come with our convenient and intuitive trouble ticketing and tracking system. In conjunction with our RMM tools, tickets can be automatically generated when there is an issue with your network of any hardware. This also allows you to open support tickets for any issues, and track their progress to completion while staying in constant contact with our technical team.
Printer Management
Printers and scanners are an integral part of nearly all businesses and home offices. When they don't work properly, it can be frustrating. Intechtel knows printers and scanners and can help you get yours on the right track and stay that way through proper management of the devices, drivers, and network integration necessary to keep your printers going strong. 
Email Security, Backups, and Migrations
A majority of ransomware and malware comes in through email, and most people assume that their email provider handles all the security and backups for them. With Intechtel SaaS Defense and backup, every email is screened for phishing, ransomware, malware, and suspicious content/links before making it to your inbox. The backup component also ensures that you have backups of your email for compliance or other business needs. Intechtel also ensures that email security policies such as DMARC, SPF, and DKIM are properly configured for these services. 
Switching email providers can also be a daunting task when you have years of email that you can't lose. Intechtel can help you perform a seamless migration of all your email, personal folders, calendar data, and do all setup between providers such as Microsoft/Outlook/Exchange/365, Google/Gmail/Workspace, Rackspace, GoDaddy, Apple / iCloud, and many more. 
As a small business owner, juggling multiple responsibilities can often be a challenge. With limited resources and time, it's essential to find solutions that help streamline operations and improve productivity. Enter cloud file storage and sharing services. These powerful tools can have a significant impact on your business by simplifying data management, enhancing collaboration, and providing secure access to essential files whether working in the office or completely remotely.
Cloud file storage and sharing services offer numerous benefits for small business owners. They provide easy access to files, facilitate collaboration, enhance security, and simplify data backup and recovery. With a variety of options available, it's essential to choose a platform that best aligns with the individual needs of your business and its data. Intechtel can help to look at your needs and deploy a solution that accomplishes all of your file storage, backup, and sharing goals. 
Managed IT & Tech Support Plans
| Features | Platinum Support Agreement | Gold Support Agreement | Silver Support Agreement | Hourly Tech Support Rate |
| --- | --- | --- | --- | --- |
| Online trouble ticketing and customer back-end support | YES | YES | YES | Per Hour Rate |
| Onsite Support | YES (Same Day) | YES (No later than next business day) | YES (Soonest available) | Per Hour Rate |
| Remote Support | YES | YES | YES | Per Hour Rate |
| Daily Offsite Backups | YES |   YES |  Not Included (Available Ala Carte) |  Per Hour Rate |
| Site Internet Monitoring | YES |   YES |   Not Included (Available Ala Carte) | Per Hour Rate |
| Managed Antivirus | YES | YES |  Not Included (Available Ala Carte) |  Per Hour Rate |
| Managed DNS with site, virus, and spyware blocking | YES | YES |   Not Included (Available Ala Carte) | Per Hour Rate |
| Managed Email (Outlook 365) | YES |  Not Included (Available Ala Carte) |   Not Included (Available Ala Carte) | Per Hour Rate |
| Advanced Hardware Replacement/Service | YES |  Not Included (Available Ala Carte) |   Not Included (Available Ala Carte) | Per Hour Rate |
| Recommendations  | The best in IT protection and support. | Excellent IT coverage at about the same cost as a few service calls. | Great for small business with a small IT budget. | For businesses who want to pay per call/appointment. |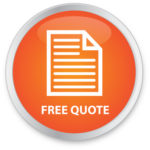 Get a free managed IT service quote or hourly tech support quote today. 
Intechtel provides managed IT, tech support, and computer repair with on site service in North Idaho and Eastern Washington – including, Spokane, Coeur d'Alene, Hayden, Post Falls and surrounding areas.